WARNING: Due to increased demand we cannot guarantee this special price after August 19, 2018
BUY TODAY otherwise you will have to purchase at regular price.
Ultimate Double Sided Flat Mop - 70% OFF!
Sale price Price $39.95 USD Regular price $133.95 USD
The problem with most mops is that they get too wet and put too much water on your floor, either that or they're just too bulky and can't reach those smaller spots under tables, couches, and chairs. This incredible double-sided mop will wring itself out to get the perfect amount of moisture on the mop. Plus when one side gets dirty you can just flip it to the other side, and continue cleaning your floor.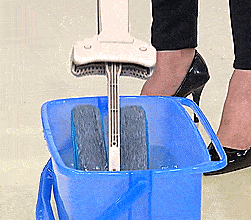 Not only does it self-wring out the excess water, and have two mopping sides, but there's even a slot in the middle of the mop that lets you get right around the legs of your couches, tables, and chairs perfectly.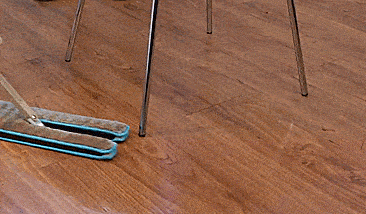 Use the same notch that lets you clean the legs of chairs, you can just flip the mop around to the other side continue mopping your floor when the first side gets too dirty. Once both sides get dirty, just dump it into a bucket or under a sink and use the handle to easily wring itself out to get the perfect amount of moisture on the mop.
The handy self-wringing double-side mop uses a removable and replaceable microfiber cloth that is easily cleaned in the washer. Using double-layered fibre cotton, the mop can soak up an extreme amount of dirt and water before needing to be cleaned.
Specifications:
lifespan:
2-5 years
Extension length:
130cm
Fits:
Room, Wall, Window, Ceiling
Plywood size:
12x36cm
Material:
ABS
Corrosion resistance:
9.0-9.9 grade
Mop rod load:
less than 10KG
Dehydration rate:
90%-100%
Mop material:
superfine fibre
Packaging:
1 pc Telescopic Mop
2 Pc Mop Cloth
Extremely high demand: expect 2-6 weeks for shipping. Limit 3 per person.
Still not sure if order with us? Check what McAfee says about us.